Entering China in 2005, Deloitte's high-tech high growth project evaluation, with 17 years of practical experience, has become a symbol of the "global benchmark for high growth enterprises" and a reference standard for future value considerations, although not a decisive benchmark for enterprises.

On December 13th, the 2022 Deloitte Shenzhen High tech High Growth Top 20 and Tomorrow's Star list was released. Hypernano, a new image sensor enterprise focusing on hyperspectral imaging MEMS technology innovation, has demonstrated extraordinary comprehensive strength in terms of founding team, technological innovation, industry ranking, industrialization speed, and other dimensions, and has been listed on the "Tomorrow's Star" list.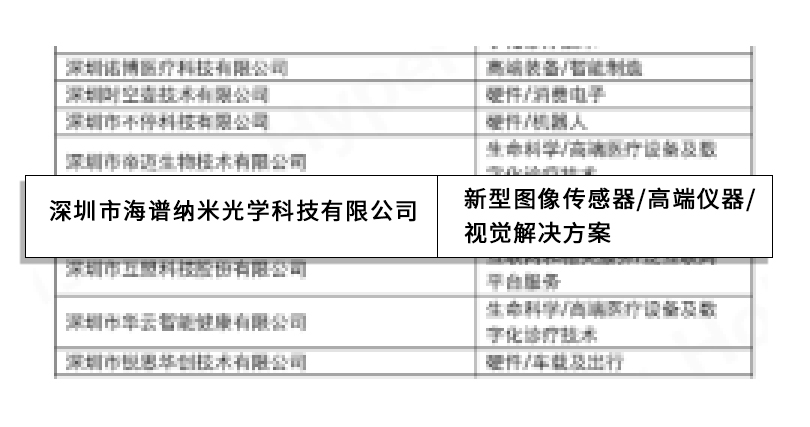 2022 Deloitte Shenzhen Tomorrow Star List

High tech, high growth, tomorrow's star is released

It is reported that this selection project is guided by the Shenzhen Small and Medium sized Enterprise Service Bureau and co hosted by Deloitte China and the Shenzhen Federation of Commerce. The main focus is on outstanding startups who have achieved leadership in the segmented field and have great growth potential. Companies are required to have leading technology, feasible business models, and broad growth space and leading position in their respective segmented fields.

Lv Zhe, Deputy Director of the Shenzhen Small and Medium sized Enterprise Service Bureau, said, "The Deloitte Shenzhen High Growth Project has excavated a large number of high-quality technology small and medium-sized enterprises in Shenzhen. Previous award-winning enterprises have been a new force in the cultivation of specialized, refined, and new enterprises in Shenzhen. We hope that this year's award-winning enterprises will grow into our specialized, refined, and new small giants and contribute to the high-quality development of small and medium-sized enterprises in Shenzhen

In 2022, after multi-dimensional evaluation, with the mission of "4D super perception, everything can be measured", the ocean spectral nano technology was successfully selected as the only company in the field of hyperspectral imaging. The development model, innovation strength, and growth rate of Hypernano are clearly more convincing, becoming the star of the future in the eyes of the judges and the "quasi unicorn" that they have excavated to represent the technological level of the industry.
Hard technology indicators stand out in every way

It is not easy to stand out from many participating companies and be included in the final list. This is especially true for Shenzhen, which has outstanding technological innovation capabilities and strong industrial capital. So, what is the performance of sea spectral nanometers in various hard indicators?

Hypernano is jointly founded by the top international MEMS experts, Shenzhen Peacock talents, and industry experts. It deeply integrates technical talents from well-known universities and well-known enterprises upstream and downstream of the industry chain, with a core team of master's and doctoral talents accounting for over 70%. It has an average of over 20 years of experience in MEMS process development and mass production, pioneering the civilian application of hyperspectral imaging technology.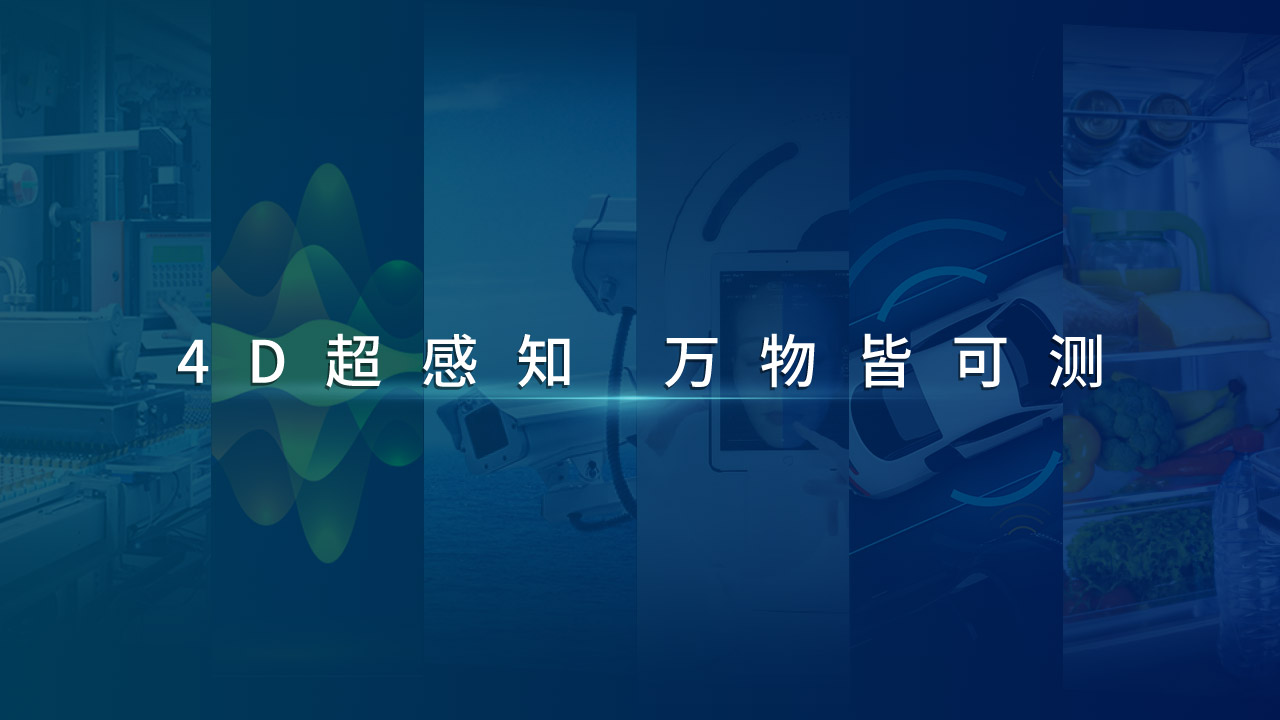 In terms of technological innovation, ocean spectroscopy nanomaterials are the first to use hyperspectral imaging MEMS technology in the general market to solve problems that existing solutions cannot solve. Sea-spectrum nanomaterials utilize hyperspectral imaging technology to combine the characteristics of spectra and images, allowing for qualitative and quantitative detection of target objects through photography, achieving rapid digitization of chemical components in the physical world. In addition, Hispectral Nanometer is the first enterprise in the world to achieve mass production of hyperspectral MEMS sensors and industrialization of high-end equipment and instruments. It also ranks first in the world in indicators such as full spectrum coverage, stepless spectral adjustability, spatial resolution, and field of view. With an excellent entrepreneurial team, Hispectral Nanometer has created a unique comprehensive capability barrier, which undoubtedly will further establish its leading position in the Hispectral Nanometer market.

Being selected on the list not only signifies recognition of the company's past achievements, but also indicates optimism for it and its industry. The real Chinese tomorrow star is the enterprise that has overcome the current difficulties and obstacles, and has the imagination to gallop in the future. This is also true for the emerging new image sensor industry. Hypernano will continue to uphold the original mission of "4D super perception, everything can be measured", adhere to driving development with independent innovation, expand more landing scenarios, fully reflect the application value of hyperspectral imaging technology, demonstrate the power of "technological innovation", and strive to become the "business card" of China's technological innovation field.